Home »
Dogs
Welcome to the section dedicated to our canine companions. Get all the information you need, right here. From choosing the right breed for your lifestyle to checking your dog's symptoms. If you have a question, why not ask our vets or search the forum for similar issues.
At VetHelpDirect, we aim to provide you with all the information you need to keep your dog happy and healthy. Whether you're planning on getting a puppy, moving house or just need a vet for your pooch, our directory includes independent reviews and contact details for UK vets.
Get the information you need;
---
Latest articles on Dogs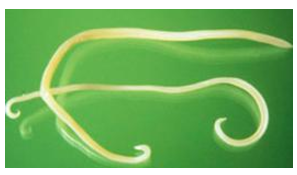 It is perhaps still a misconception that dogs do not need to be wormed, or perhaps not wormed as frequently, during the winter months. However, we should not forget the potential zoonotic element and risk associated with certain dog parasites; that is that certain worms can be transmitted and cause disease in humans.
0 comments